Office Director
Bettina Hemberger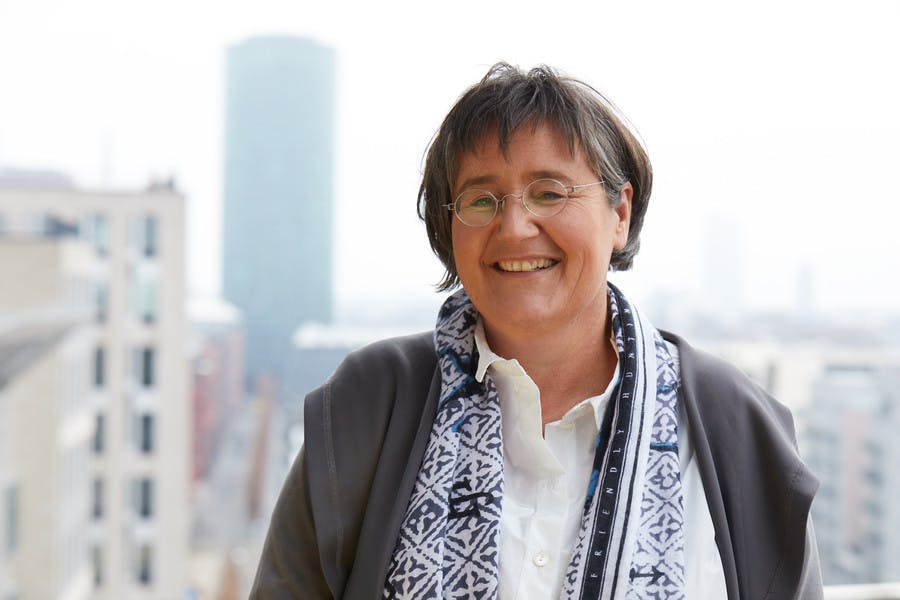 Seeing Things Through the Eyes of Others and Making Their Point of View Yours. Translated to Our Work, This Means: Always Try to Take the Perspective of Our Clients.
Vita
Bettina studied Social Anthropology in Germany and New Zealand. After working for several years in the tourist industry and at Ambrosius Messebau, she took over the management of Uniplan in Frankfurt in 2011, with a focus on the planning and realisation of event, exhibition and interior constructions. She is especially proud of the realisation of flexible and partially reusable systems, such as pop-up cubes for Volvo cars, the Volvo pavilions at the Volvo Ocean Race or the special guest pavilion at the 2017 Frankfurt Book Fair. Apropos Frankfurt: Bettina would prefer the metropolis on the Main at any time over Berlin or New York, but her favourite spot is a small beach in New Zealand. Try to ask her where it is – she wouldn't tell us.
My Magic
I am passionate, solution-driven and do not accept a 'no' easily.
Fun Facts
Tea or Coffee?
Coffee, hot, strong and (too) many, with a hint of milk.
A film that you absolutely have to see:
The Salt of the Earth by Wim Wenders.
In my next life, I'm going to be:
A discoverer.