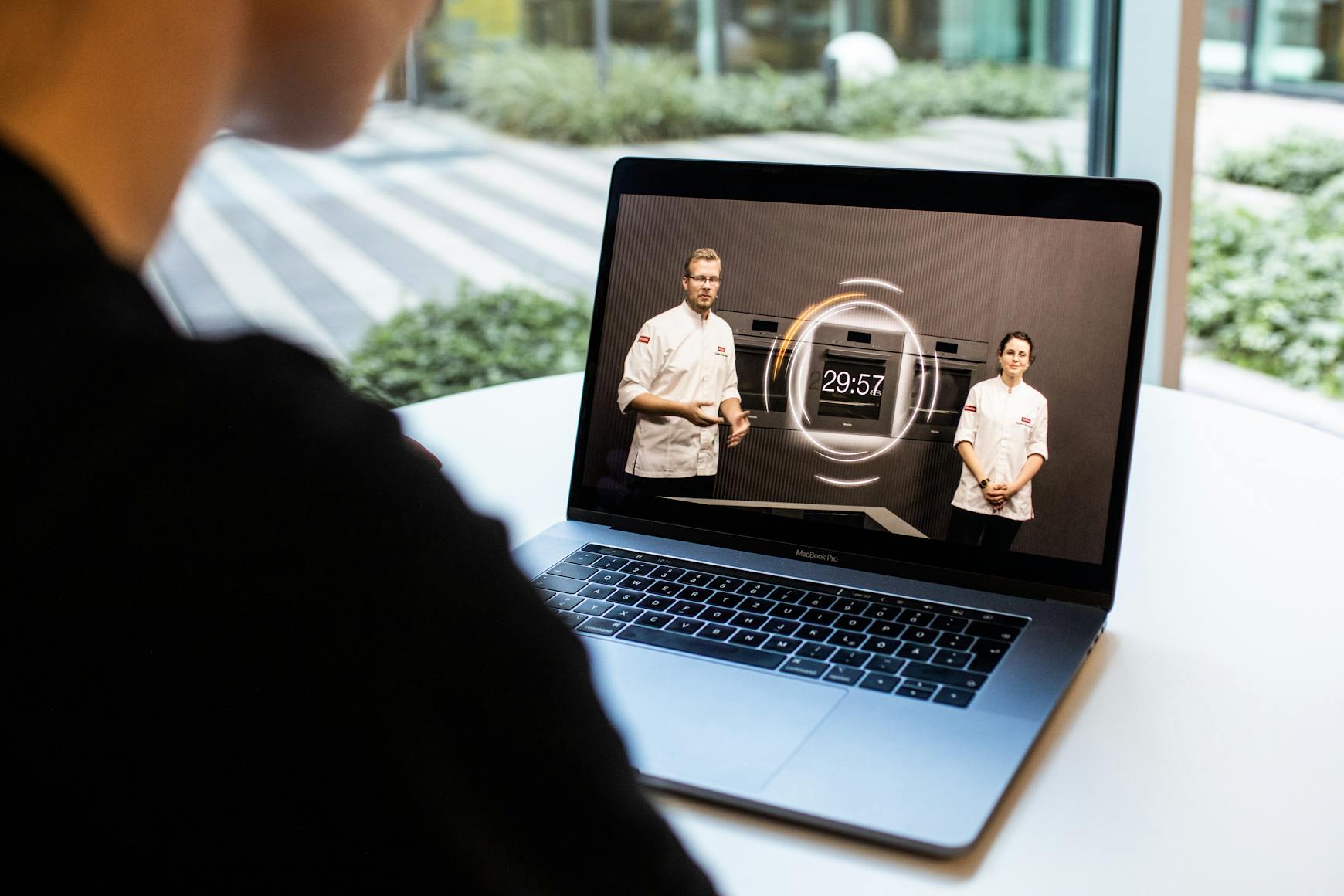 Next Level B2B Communication
Digital. Interactive. Entertaining. Once a year, Miele presents new products to its dealers and the trade press – so far at IFA and Küchenmeile. But in 2020 everything is different. An alternative had to be found - a solution that was capable of presenting products and gadgets requiring technical explanation to the relevant target group in an entertaining, personal and interactive way. Within a very short space of time, Uniplanand Miele together developed the 'My Miele Experience'; a digital live concept creating space for entertainment, information and direct interaction with retailers and the trade press.
My Miele Experience
"My Miele Experience" offered a unique combination of advantages: Within the scope of this event, detailed information about the new products were made available to the viewers directly on their devices. In addition, the Q&A slots within each live show offered the opportunity to ask questions and receive direct feedback from the host. Through the integration into Miele's media library, the AR content is now also available to the sales force as a support tool."Frank Jüttner, Vertriebsleiter Deutschland, Miele.
All Eyes on Miele
Over the course of two days, eight half-hour live stream events illuminated various Miele product innovations. Presented as part of a live cooking show, dealers and representatives of the trade press were able to gather an impression of Miele innovations. The format was supported byindividually produced augmented reality content and Q&A slots ensuring the opportunity for a direct exchange with the target group. The produced AR content will further be cross-used in the post-production phase: Integrated into Miele's media library, it is now available as a supporting sales tool. The first 'My Miele Experience' met with a huge response in trade press and earned very positive feedback from dealers and the press.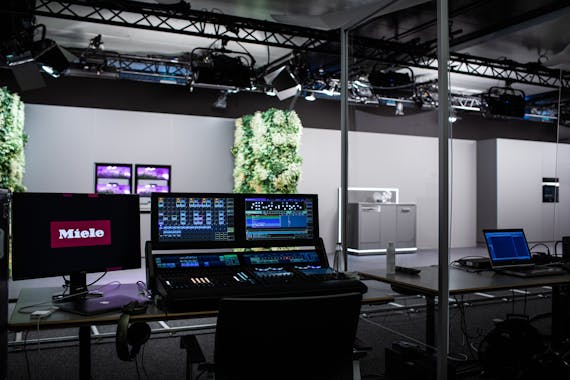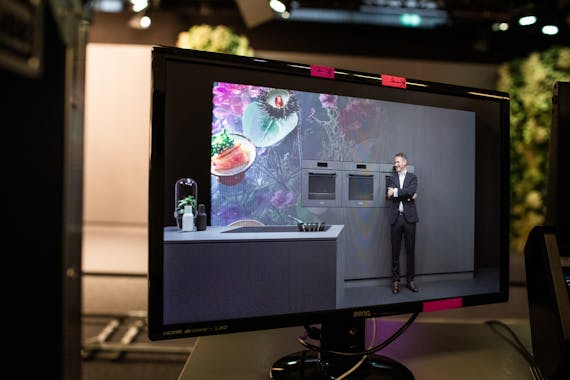 Storytelling Is Key
When creating the concept for a hybrid or digital event, storytelling is a core element. The opportunity of establishing a personal conversation you have in an on-site event needs to be translated into visual, immersive and interactive features in the storyboard. In the next step, the elements of the storyline are connected to the presenters and stage.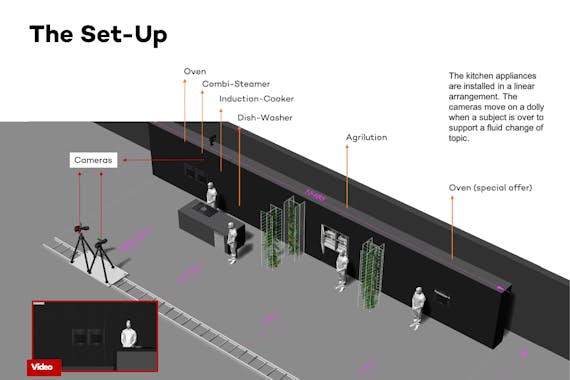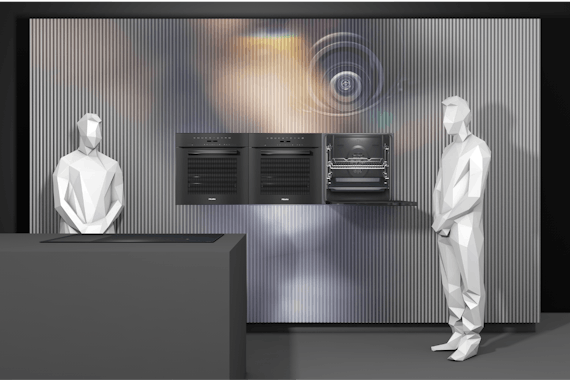 Services
Content, storytelling, spatial design, streaming + media-hub, project management, logistics